Ready to start a project? Fill out the form and we'll be in touch with you as soon as possible.
Ready to get started with a free consultation on marketing for fintech? Fill out the form to your right and we'll be in touch right away. We provide comprehensive services to streamline marketing for fintech, including: 
Content marketing for fintech
Content strategy for fintech
Specialized content for fintech
Content distribution & amplification services
Analytics & measurement
Marketing for fintech isn't always easy, but chances are, we can simplify and improve your content program to meet your business objectives.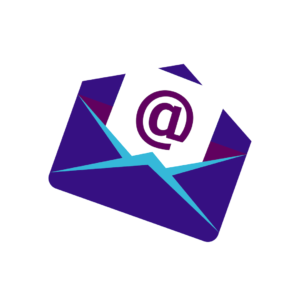 Great questions. Marketing for fintech means combining the principles of traditional marketing with a profound understanding of financial technology's nuances. But what exactly does it entail?
Marketing for Fintech is not just about promoting a product or a service; it's about conveying the transformational potential of a technology-driven financial solution to a nuanced audience. To be effective, you have to bridge the gap between complex fintech principles and user-friendly communication.
The fintech sector requires marketing efforts that resonate with its innovative spirit. This means finding the right mix of campaigns and content that educate your audience, build credibility in the marketplace, and showcase the tangible benefits of your services.
Fintechs operate in a highly regulated environment. Marketing for fintech also entails ensuring that promotional activities comply with the rules and regulations of the financial industry without sacrificing creativity and innovation.
Marketing for fintech is a specialized field that requires an understanding of both technology and finance. Success lives at the intersection of great products and great messaging for the right audience.
The complexity of marketing for fintech calls for custom solutions. This is where Fintech Content Marketing Agencies step in, offering specialized services that cater specifically to fintech firms. Our core services include:
Tailored Content Creation: Fintech content marketing agencies specialize in creating content that explains complex financial technologies in simple terms.
Market Research and Analysis: Understanding specific audiences within the fintech landscape is foundational. Agencies conduct comprehensive market research to identify trends, challenges, and opportunities, helping fintech firms position themselves effectively.
Search Engine Optimization (SEO): Fintech firms need to be discoverable — a tall order when it comes to emerging and sometimes unheard of technology. Through SEO strategies, our agency ensures fintech content ranks higher in search engine results, driving organic traffic.
Content Amplification: Creation is only half the battle. Fintech content marketing agencies must amplify content reach through social media marketing, email campaigns, and partnerships with influencers to get in front of the right eyes.
Branding and Strategy Development: Building a strong, recognizable brand in the fintech sector is crucial. Agencies assist in creating branding guidelines, strategic plans, and positioning statements that resonate with the target audience.
Fintech content marketing agencies like Content Rewired provide an end-to-end solution, right from content creation to its amplification, ensuring fintech firms can effectively communicate their value proposition and establish industry leadership.The comp
In simple terms a Fintech Content Agency helps financial services organizations tell meaningful stories effectively. These agencies are not just regular marketing firms; they are specialized teams that understand the heartbeat of the fintech industry.
A Fintech Content Marketing Agency operates at the intersection of finance, technology, and storytelling. Content Rewired understands that while fintech solutions have the potential to revolutionize finance, their success hinges on effective communication. It's not just about telling people what a product does but explaining how it can transform their business.
Our agency offers multiple skills sets. We grasp the intricacies of B2B payments, digital wallets, robo-advisors, and more. We also know how to convey these concepts in relatable terms to different audience segments.
New fintech solutions emerge daily, so we stay informed to keep content strategies ahead of the curve.
Ultimately, a Fintech Content Marketing Agency acts as the voice of fintech firms, crafting narratives that not only inform but inspire.